A
BOUT US
We are a division of Equipping Ministries®, an international training ministry that endeavors to aid pastoral leadership in equipping the saints to do the work of the ministry.
We work with churches of all denominations and sizes. We provide trainings in all areas of church leadership and administration from church secretary/administrator, church boards, deacon(nesses), ministerial team and more. We have over 26 years experience in training and equipping churches and their members.
To get a feel for some of our teachings you may read excerpts from our books--go to www.turningpointstore.org and click on "Books by Pamela R. Smith." You will find that our teachings are scripturally sound. You can also see previews of our trainings by clicking on the Facebook or YouTube icon at the top and bottom of this site.
We offer offer onsite and online trainings. We are excited to announce that we took 2012-2013 and completely revamped our administration training and we now offer the most detailed and up to date church administration training program that is being used to equip church support staffs across the globe. As of 2016, the program is undergoing another revision.
From start to finish - if you want your staff thoroughly trained in church administration, then enroll your staff in our Church Administrator Certification Program or Church Secretary Certification Program. You will have the most equipped staff that is well-balanced and effective in church administration.
O
UR TEAM
Bishop Steve Edmondson is the pastoral covering for the ministry. His dynamic preaching and teaching has impacted many lives. Bishop Edmondson has years of experience as an evangelist and then a pastor. His compassion and concern for the body of Christ is evident to all who know him.
Kenny and Pamela Smith oversee Equipping Ministries

®

and all trainings. Kenny is the media ministry director and Pamela is the director of curriculum development. Kenny is a man of God with a passion to help edify the body of Christ. He is meticulous in his development of quality training media. He has over 30 years of vast leadership skills and has served his country as a Chief Master Seargent in the Air Force.

Pamela works with all Christian denominations and is known as the church administration guru. She is a former paralegal, court reporter, church administrator, Christian education director, youth pastor, office coordinator for a politician, and grants manager.

She received certification from the U.S. Department of Labor as a certified American Career Kit Trainer. She is a curriculum developer, instructional designer, author, and minister. Pamela has served as a volunteer drama teacher for children with learning disabilities and as an instructor for Adolescents and Adults Sharing Knowledge (A.A.S.K).

She wrote Bachelor and Master degree programs for a college. She has over 27 years experience in training church staff. Her popular book, "Church Administration - Running a Church Office," is being used by churches across the globe. She has authored a number of books that are being used as Bible class tools for churches, including "I'm Saved Now What", "Called Alongside - Ministering in the Spirit of an Armorbearer", "Team Building in the Church - Becoming One", "Serving in the Church", "Soaring as a Leader" and more. Her plays have been produced by universities, schools, churches, and nonprofits across the globe.

She has been on several television broadcasts, radio stations, and in newspapers and magazines, including Trinity Broadcast Network (TBN) Your Church Magazine and Christianity Today International™ and they are included in one of its Building Church Leaders Online Study Guide. Pamela

is a highly sought out speaker for conferences, seminars, retreats, and church services.

| | |
| --- | --- |
| Carmen Green is an awesome praise and worship leader, minister of the gospel, and great teacher. She has years of experience in leadership in overseeing staff and large programs. Carmen brings seasoned knowledge to your staff and she is one of lead instructors. | |
| | |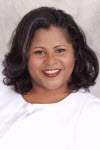 Pastor Carol Nash-Lester is one of our lead trainers. She is the senior pastor of a thriving church in Miami, Florida. She is a member of the Potters House International Pastoral Alliance under the leadership of Bishop T.D. Jakes

.

She is the author of From Chaos to Clarity, Calling Your Life to Order, Pathways to Pentecost: Igniting the Power of God in Your Mind, Your Ministry and Your Marriage, The Joshua Anointing, and Increase!



Pastor Nash-Lester formerly served as director of the New Student Center for a college in Miami. She has a BA from the University of Denver in Speech-Language Pathology, Audiology, and Psychology and a Master of Arts in Religion in Church Related Social Work, Pastoral Care and Counseling from the Iliff School of Theology. She has also done graduate work in Divinity at the Iliff School of Theology at St. Thomas University in Marriage and Family Counseling, Florida International University in Adult Education and Human Resources Development and Trinity Theological Seminary in Church Leadership and Administration.
Copyright 1996-2016. Equipping Ministries®. All Rights Reserved.
View Full Site